TRACKSEAL AT ICC, SYDNEY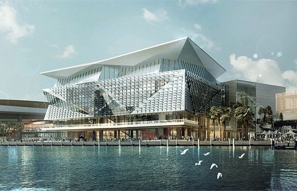 The upcoming ICC (International Convention and Exhibition centre) Sydney, an iconic structure in Sydney darling harbour, in collaboration with Frame Group Australia, selected TrackSeal for implementing fully integrated RFID solution to track and monitor assets, automate some of their processes and to protect their valuable assets using Passive, RTLS and barcodes.
The solution monitors real time location and movements of all assets, generates alarm if a fixed asset moves out of an area, sends email if pre-programmed activity occurs and provides valuable stats to the business for process enhancements and improvements.
The solution not only provides real time visibility of all its tagged assets, but also integrates with other enterprise applications to exchange information for reducing work duplication and for keeping all data in sync.
Contact TrackSeal at info@trackseal.com or call us on +61 2 8091 0707 for further details on this solution or to provide a customized solution to automate your business processes.
comments