Easy to deploy, use, and manage, Motorola's high performance FX7400 / FX7500 / FX9500 / FX9600 series of fixed RFID readers is ideally suited for global enterprise RFID deployment in space-constrained, customer-facing environments.
It boasts a compact design married with a set of highly integrated, enterprise features including: auto-discovery and application-specific set-up for ease of installation; power over Ethernet (POE) to eliminate the need for costly power drops; and advanced features for secure data transmission. This unique combination makes the FX7400 series of RFID readers particularly well-suited for retail inventory and enterprise asset management applications in any environment where RFID deployment requires a small footprint.
To achieve maximum visibility and efficiency in your most rugged environments, your operation needs an RFID reader that can keep up with the high volume and wide variety of pallets, cases and tagged items that go in, out and through your warehouse and dock doors each day.
Now, get the performance and features you need to handle it all with the FX9600 — without breaking the bank. With industry-leading read rates, exceptional read accuracy and superior RF sensitivity, the FX9600 has what it takes to automate nearly every aspect of your inventory management — from receiving and put away to picking and shipping — without errors or bottlenecks. The FX9600 is the industry-best performance your operation needs at a price you can afford.
MC3330R Integrated UHF RFID Handheld Reader
RFID brings a new level of efficiency to inventory and asset management, order fulfillment and more. To maximize productivity, you
want to give your workers a device that provides a new level of comfort, task speed, ease of use and accuracy to your RFID applications.
The MC3330R handheld RFID reader delivers it all. You get the signature rugged design of Zebra's industrial handheld products for
maximum uptime. The MC3330R is one of the lightest devices in its class with the right ergonomics for all-day comfort. Superior RFID
read performance and receiver sensitivity enable lightning-fast capture of even the most challenging RFID tags. Workers can read both
RFID tags and barcodes with point and shoot simplicity. And you can create intuitive Android applications that use the MC3330R's
powerful computing platform, large touchscreen, and physical keypad. The MC3330R — the next evolution in handheld RFID readers.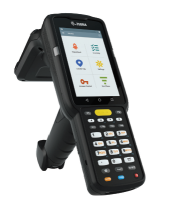 ATR7000 RTLS Reader
Redefine operational efficiency with superior, affordable real-time locationing
What you can't see will hurt your business — if you don't know where your critical assets are located, you won't be able to achieve
maximum operational efficiency and workforce productivity. Introducing the ATR7000 — a new class of RFID reader offering advanced
Zebra-only technology that provides visibility into the pinpoint location of all of your tagged assets. With the ATR7000, you can see
where your inventory, forklifts, equipment, workers and more are located — and if they are on the move, in which direction they are
moving. Now, you can identify, locate and track items in real time — and receive real-time alerts to improve compliance and loss
prevention. With its simplified configuration and management interface, the ATR7000 couldn't be easier to deploy. Multiple mounting
and power options make installation a snap. Zebra software tools enable rapid development of your RFID applications — from a basic
application at a single dock door to a complex application that covers every inch of the largest warehouse or manufacturing plant.
And when it comes to total cost of ownership (TCO), the ATR7000 can't be beat. Get the RTLS reader that offers superior technology, superior locationing accuracy, superior tag visibility and superior value — the ATR7000, only from Zebra.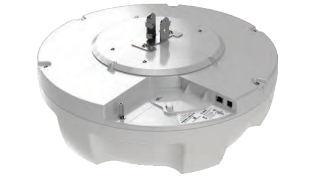 Complete range of Industrial Handheld UHF RFID Readers from Zebra -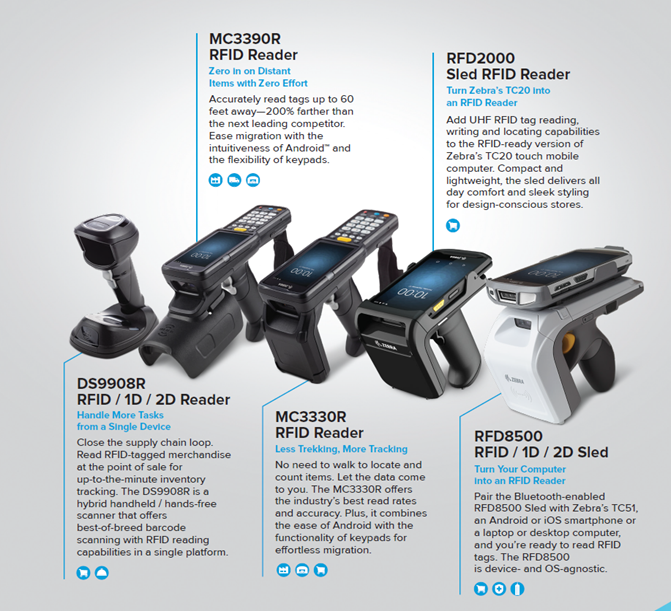 For more details, click on the link-Zebra rfid-brochure-portfolio
TrackSeal/Chainway




Android based Mobile Computer - TS-4072 / TS-4072e / TS-4071

Powerful Application PerformanceBased on fluent Android 11.0 OS, this device features powerful quad-coreCortex-A532.3GHzOcta-coreprocessor, together with 3GB of RAM, 32GB of ROM, plus a SD card that can add up to 128GB expansion.
Superior UHF RFID Capability
It provides new levels of UHF RFID reading/ writing performance. It is configured with R2000 circularly polarized antenna to enable bulk reading from long range.
Multiple Data Capture Options
In addition to its superior UHF RFID, it can also be integrated with class-leading 1D/2D barcode scan head, high-precision iris recognition module and camera. It delivers unprecedented efficiency and accuracy in collecting data.
4G LTE — Faster Connectivity
With a variety of options including 4G, Wi-Fi and Bluetooth, it will never interrupt your work either indoors or outdoors with fast and stable network connectivity.
Rugged and Durable
With IP64 rating, it is highly dust-proof and water-proof. This rugged device can sustain multiple 1.2m/3.9ft drops to the concrete under harsh environment. It also features 5.2 inch high-resolution (1080P) IPS LCD screen and rugged capacitive touch panel.
Prolonged Battery Life
8000mAh battery volume enables your workers to perform a whole day's intensive tasks without charging mid-way.
More Mobile Scanner (RFID/Barcode/NFC) Range -

Fixed RFID Readers

Rugged RFID/Barcode/NFC Tablets –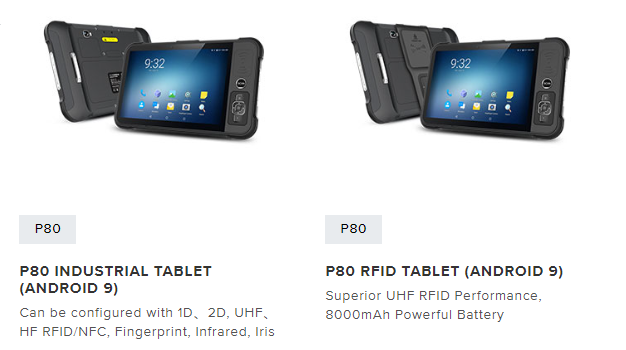 Full Product brochure can be viewed by clicking on this link –Chainway New Product Brochure EN v3.pdf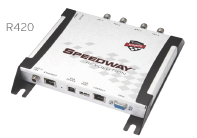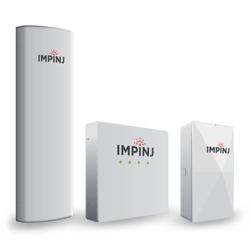 Available in 2 or 4 antenna port configurations, expandable to 32 antennas with Speedway Antenna Hub to deliver lower total cost of ownership and greater application flexibility
Impinj gateways combine industry-leading reader performance with advanced antenna arrays to continuously identify items and their locations within large areas
Exclusive, patented Autopilot capability simplifies deployment and delivers more than 1,100 tag reads per second by automatically optimizing settings for best, most reliable, and efficient performance:
Autoset: Continuously senses environmental RF noise and interference levels, automatically selecting appropriate reader configuration settings
Low duty cycle: Reduces RF interference, power consumption, and energy cost by only transmitting when tags are in field
Dynamic antenna switching: senses where tags are in the field and automatically focuses more time on the antennas with the largest tag populations in view
The industry's highest RF sensitivity (-84dBm) provides greater accuracy and longer read ranges
Simple deployment via Power over Ethernet (PoE), with enterprise-class management and monitoring
Field-proven, enterprise-class durability with high mean-time between failure
Alien
ALR-9900+ Enterprise RFID Reader Family
High Performance, Easy to Deploy, Easy to Manage
The Alien ALR-9900+ Enterprise Reader enables users to deploy manageable, robust, best-in-class EPC Gen 2 RFID solutions for supply chain, manufacturing and asset management applications. The result is highly reliable, automatic data capture.
Good Citizen: EPC Gen 2 Dense Reader Mode
the ALR-9900+ is compliant with the EPC Gen 2 Dense Interrogator specification, which reduces interference impact on other readers.
Strong Filtering for Interference Rejection
The powerful, dynamically adjustable signal processing architecture of the ALR-9900+ ensures strong interference rejection in the presence of other readers or devices.
Event-triggered operation and Autonomous Mode
the Autonomous Mode functionality of the Alien Reader Protocol enables the reader to collect tag data when triggered by external events detected by electric eyes and other sensors. In this mode, readers are activated only when needed, thereby reducing the ambient signal level
TrackSeal (Active RFID)
2.4 GHz Active RFID Reader TS-AR-7241
Reader is industrial design with built-in watchdog chipset to ensure the system work continuously, Watchdog monitoring the GPRS module and CPU all the time, if the GPRS module or CPU does not response for long time, Reader will restart automatically. Reader is very suitable for long-term continuous work applications.
Reader support main and backup data centre, user can set both main data centre IP address or domain name, when Reader fail to connect with main data centre, it will try to connect backup data centre automatically
Reader can save the TAG card information in the NVRAM buffer, if the GPRS network is abnormal, the reader will save data in the NVRA. When the network returns to normal, the data will be sent immediately. NVRAM has the feature of retaining data even when there is no power.
With built-in 1000mA Lithium battery, it can work for 3 hours if the external power supply cut off. The built-in temperature sensor can monitor environment temperature in real-time
With SMS remote control, users can query the device working status and can reboot reader through SMS
FAM communication with the RFID data center through GPRS; if GPRS disconnect, FAM can send the TAG information via SMS for backup tunnel
FAM support timing arm/disarm function, it can perform a specified time every day to arm/disarm; FAM also support any mobile phone number via a password to arm/disarm, after the instruction is executed successfully, FAM will arm/disarm information to the administrator phone as well
DO (digital output) port supports programmable output
DI ports support zone type setting which can be set to as common zone, delay zone, intelligent zone, emergency zone, home zone
FAM provides the interface to connect with camera, real-time remote image capture, with the FAM IO ports, real-time capture images when an alarm is generated, and sent to the data centre.